Gekleurde LED Kogellampen
Of het nu gaat om de sfeervolle kerstperiode, een zomers buurtfeest of welke andere feestelijke gelegenheid dan ook, er is altijd behoefte aan een bijpassende sfeervolle omgeving en dus sfeerverlichting. De omgeving waarin u zich bevind tovert u in een handomdraai om in een sfeervol winters tafereel of een feestelijke locatie met bijvoorbeeld een behaalde voetbaloverwinning!
Hoe u dat doet?
Met deze gekleurde LED kogellampen met E27 fitting. De LED lampen kunt u gemakkelijk in elke E27 fittinghouder draaien waarmee u uw huis of omgeving letterlijk in een handomdraai in een feestje veranderd. Dankzij de LED technologie zijn deze lampen ook nog eens zeer energiezuinig en hebben ze een vermogen van selcht 0,5 watt. Tevens hebben deze gekleurde LED Kogellampen met E27 fitting een zeer lange levensduur van maar liefst 25.000 branduren. Tot slot heeft u de keuze uit de kleuren Groen, Geel, Rood en Blauw. U kunt dus zelf uw kleuren bepalen. Met deze LED Kogellampen gekleurd, zorgt uw voor een sfeervolle omgeving voor elke feestelijke gelegenheid!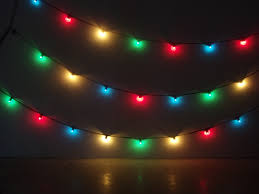 Tonen als
Foto-tabel
Lijst
4 producten